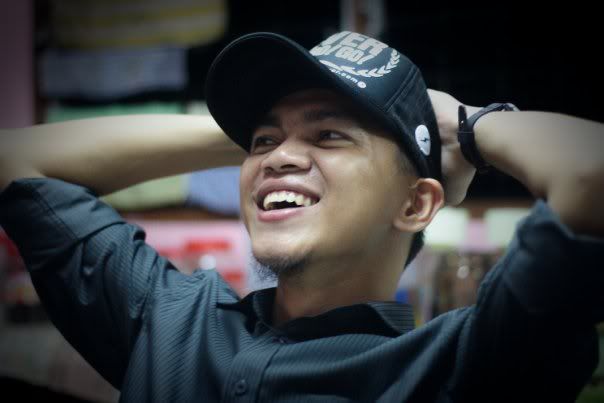 Things you must know
Name is Schoffal @ Charles Moiji. Known as nenet among his villagers. Made in the 80s. Same age with his younger sister on every January 22nd for 24 hours. Started his education since 1989. Continues his study in high school level in 2001. Graduated Diploma in Computer Science. Fans of Manchester United FC and David Beckham. Love music, love Guitar, love to sing, love photography, love the lomography, love his family, love his friends and love Jesus. Friendly but hate the liars. Proud to be a Catholic. About 1% of his relatives said he is nerd. Having friends more than a thousand but always forget their name. Mission is to success in life. Vision is to replace Prime Minister of Malaysia lol.
The Greatest story
~Sandakan Silver medalist Kata of KarateDo in 1994.
~Sandakan Silver medalist Kumite of KarateDo in 1994.
~Sabah Karate Do Tournament in 1995.
~Sandakan Champion Winner Dikir Barat 2000.
~Sabah 1st runner up for Dikir Barat 2000.
~Sandakan 1st runner up for Sayembara Puisi 2000.
~Handball team captain for Sabah, Malaysia in 2000.
~Chef of Welfare unit for Malaysian IPT Xiang Xi in 2002.
~Malaysian Delegates for Asian Youth Day 2010 in Philippines.
~Nominated for Shorty Awards the best social media for photography in 2012.